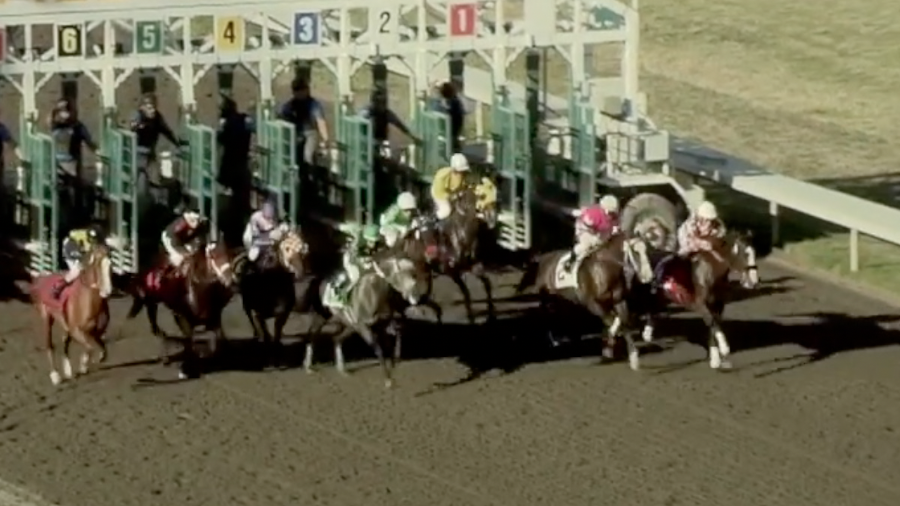 OLYMPIA- Now that sports betting is being allowed on a state-by-state basis, the diminishing industry of horse racing could be prosperous once again as advocates aim to keep it alive.
Horse racing has gradually been dying ever since new forms of gambling have been slowly introduced. Horse racing dominated the market in the 70s but took a huge blow when the lottery was created and tribal casinos took form. What was once a blooming industry taking in over half of all the betting dollars, now collects with less than one percent of the pie.
The Washington Horse Racing Commission isn't for or against sports betting in the state, but they hope to get a piece of the revenue pie if it does come to Washington state.
"The revenue from sports wagering would go not only to support the track itself but increase purses," Washington State Horse Commissioner, Doug Moore said. "Which then you get larger field sizes and then you have more pari-mutuel wagering."
Delaware approved sports betting and horse racing is seeing an drastic increase in revenue. Approved back in June, the horse racing industry in the 'Blue Hen state' has brought in half a million dollars. If horse racing can't find a way to get betting dollars in some capacity, Moore fears the worst.
"I feel strongly that (horse racing) would go away," Moore said.
Local legislator Tom Dent is a well-known horse lover. When questioned, he said he's heard little talk of sports betting coming to the state. Dent had no comment on how he felt about the proposed idea to boost horse racing and but says he sympathizes with the now lack luster industry.
Until more buzz sparks up on sports betting coming to the state, horse racers will just have to wait and see.