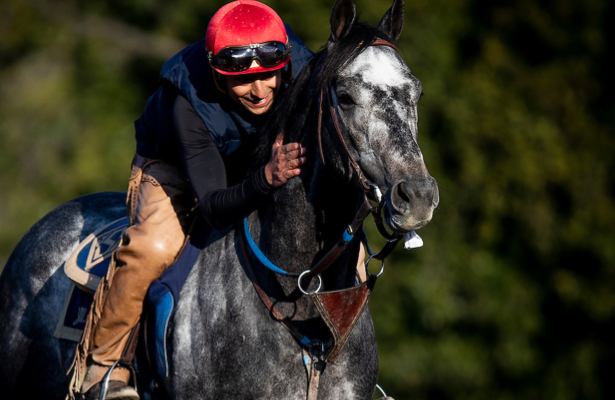 The following arrived Sunday with the launch of a new social media campaign that features TVG's Christina Blacker and led with a feature on Kelsey Faucon, exercise rider for trainer Phil D'Amato.
Welcome to the "I am Horse Racing" initiative. It was created with a simple goal in mind. A group of like-minded individuals all from within the industry coming together to share the stories of those who dedicate their lives to racing. 
From grooms and hotwalkers, to trainers, owners and breeders, jockeys, exercise riders, veterinarians, and everything in between, we are all here for the horse. These are the stories of racing, and these are the people you might not know. 
We are a community of deeply devoted individuals, and with each comes a unique tale involving the love of a horse, a passion for a sport, and a lifestyle more than a job.
There's more to the story being told, and there's more to us. So with that, let us introduce you to a few of our friends…
Sincerely, 

I am Horse Racing
Follow: Twitter | Facebook | Instagram