Horse Racing Picks and Analysis
To Australia for a quartet of races and a pitstop in Singapore for the Group 1 Gold Cup.
Ascot (Australia) Racecourse Tips (Free Ascot -Perth – Past Performances) Australia D
Race 5 – JUNGLE MIST CLASSIC
Race 6 – CARBINE CLUB OF W.A. STAKES
Race 7 – W.A. GUINEAS
Race 8 – RAILWAY STAKES
Kranji Racetrack Picks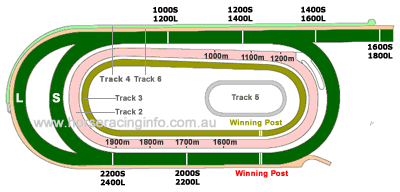 Race 11 – SINGAPORE GOLD CUP

22 to 1 Tom's International Tips
ASCOT – AUSTRALIA
R5- CROWN PERTH – JUNGLE MIST CLASSIC 1200m 3UFM OPEN LR AUD $125,000
13 – Baby Paris
4 wins 1 second in 5 races
The 2nd was in a group 2 race
Generally, has shown speed and up with the leaders
Moves up in class but the placing in group 2 makes me think that she is suited for the listed race
2 – Angelic Miss
Hasn't raced since June but has 2 good barrier trials as prep for this race running 2nd and 3rd
Good record first up with 5 runs 2 wins and 3 placings
She's 4 wins from 10 starts at the distance
She won 2 listed races from 3 starts
The main issue is the 350-day layoff
6 – Vane Tempest
2nd last out in the BM78+ race running from the back of the field
Tried listed company 3 races back and ran a good 4th running behind the leader
Good career numbers, 29 starts and running in the money 58% of the time
Off the last race, she has a chance
R6- CARBINE CLUB OF W.A. STAKES          1400m 3U OPEN LR AUD $125,000
6 – Let's Galahvant
Ran 2nd at Ascot last out in group 3 race at long distance, sat close to the pace but not enough
That better result comes off a poor result in the group 3 race running 9th and again sitting close to the pace
Has run well at the distance with 6 starts 3 wins 1 placing
Let's see if the return to a listed company will help to get back into the winner's circle
11 – Em Tee Aye
Ran 4th in group 3 last out sitting midpack and running 4th
Won at Ascot before at the BM78+ level at this distance was closer to the pace early, passed and they went on for the win
Overall good form latterly and fits here with a good draw
1 – Winning Partner
Ships in from the other side of Australia running 10th at Flemington
Won at Moonee Valley at 1500m that being his best effort in a while
Jockey has had good success with the horse, 10 starts 5 wins 1 placing
I am just not sure if the lack of race over the course will be an issue plus the going may not suit this horse
R7- SKY RACING – W.A. GUINEAS 1600m 3 OPEN G2 AUD $500,000
15- Amelia's Jewel
5 starts 4 wins 1 placing
Lost the first race of her career last out in a listed race at Ascot by a head
She's run closer to the lead 2 times and in the back of the field in her other races
She's bred to go the distance and the sire produced St Mark's Basilica along with 37 other black-type horses
She's never raced on wet going
9- Demolish
Won the last race at Ascot by 1.5L at 1400m in class 1, ran close to the lead
Won his maiden race in at 1400m then
Ran 3rd in 1600m at Ascot sitting fifth most of the race, this was a non-winner of 1 race
With one run at the distance, and did ok, and 10 race career running in the money 7 times, I like his chances here
6- Bustler
Undefeated in 4 starts running distances of 1000m to 1400m
Has sat behind the leaders in all his starts
Favorite but I am going to try and beat him with the filly
R8- FURPHY – RAILWAY STAKES 1600m 3U OPEN G1  AUD $1,500,000
2 – Yonkers
Shipping in for this race
The last 2 races at 2000m ran 5th in the last race and 2nd in the race before.
These races were at Caulfield and Rosehill
Sits midpack and be moving forward at the end
Group 2 and 3 winners but not group 1
He has 2 wins at the distance from 7 starts and 3 placings
Get top jockey and top trainer in Chris Waller
13 – Searchin' Roc's
Won last race by 1/2L at 1500m in group 3 at Ascot
Sat 3rd most of the race and then went on to win
The first start of the season was a mess, too far back early and late to do anything, the first start of the season
She has a win and placing from 2 starts at the distance
She only tried group 1 company once without success
Third up record is excellent, 3 starts 2 wins 1 placing
Barrier 2 helps her chances with a good start
8 – Buster Bash
Winner of the last 2 races and continues to move up in class
The last race was a listed race at Ascot at 1800m
Speed horse, should be on the lead
Distance record of 5 starts 3 wins 1 placing these are at lower levels
Step up in class
KRANJI – SINGAPORE
R11- SINGAPORE GOLD CUP GROUP 1 2000m 3UPWARDS OPEN SGG1 SGD $1,000,000
9 – Circuit Mission
Ran 4th in group 1 last race vs some of these horses showing speed move to second at the top of the stretch and then back out, didn't finish
In between that race, he ran in 2 barrier trials, won and ran 7th
He's never won a group 1 in 2 tries but has placed at this distance
He's won on both AW and turf and had a nice string of races from June to September with 1 win and 2 seconds
This 7yo gelding may get the job done here or the least place
12 – Tangible
Prepped in a barrier trial, running 6th in a good paced race
Ran 6th to some of these horses last out in group 1, dead last most of the race, and moved strongly at the end
Not much in a class 1 races 2 back running 8th and shifted positions in the races going from 8th to 10th to 11th
Better effort on the AW running 3rd
Why pick?
He won at this distance but at a lower level
He's good a running in the money
2 – Minister
Won the last start in class 1 race forwardly placed in the race
Ran a good 3rd in group 1 and faced some of the same horses
In good form but has never won at this distance but placed 2 times
He won a group 1 in the past and placed 4 times
Good form, distance is the question mark?
Rich's Ranks
Ascot (Australia) Racecourse Tips
Race 5 – JUNGLE MIST CLASSIC
2 – Angelic Miss
5 – Sniparoochy
13 Baby Paris
1 Amasenus
Race 6 – CARBINE CLUB OF W.A. STAKES
6 – Let's Galahvant
7 – Decoted
13 -Pnazdowns
9 – It'saraceday
Race 7 – W.A. GUINEAS
6 – Bustler
15 – Amelia's Jewel
3 – All the King's Men
2 – Saintorio
Race 8 – RAILWAY STAKES
15 – Treasured Star
16 – Trix of the Trade
7 – Alaskan God
8 – Buster Bush
Kranji Racetrack Picks
Race 11 – SINGAPORE GOLD CUP
1 – Hongkong Great
5 – Hard to Think
3 – Sacred Croix