Horse Racing Picks and Analysis
Caulfield Racecourse Tips (Free Caulfield Past Performances)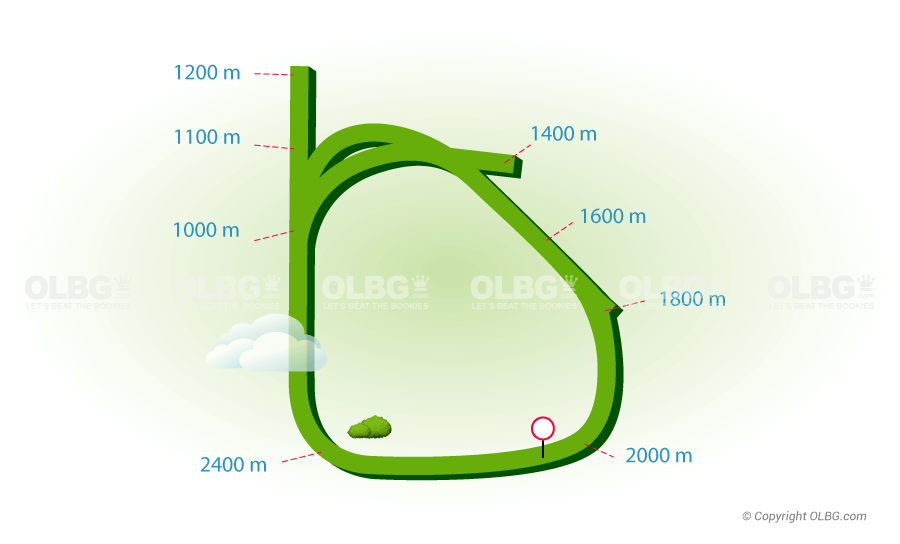 Race 5 – Kevin Heffernan Stakes
Race 6 – Eclipse Stakes
Race 7 – Zipping Classic
Race 8 – Sandown Guineas
Race 9 – Summoned Stakes
Caulfield Horse Racing Tips and Commentary
22 to 1 Tom's Tips
R5     KEVIN HEFFERNAN STAKES                 1400m        OPEN G3
8 – Norwegian Bliss
Undefeated 5yo mare with seven starts at distances of 1100m to 1400m
She moves up in class after her last race win in the BM84 race at 1200m; she went 1:09.53 in a narrow win
She's won on all types of going
The question is handling group 3 company
7 – Literary Magnate
Ran 2nd last out with problems at the start; the jockey was unbalanced and still ran well in group 3 at today's distance.
Won at Caulfield in group 3 race at 1200m in the first start of the season
She's never won first-up but has placed two times
She's a closer and will be moved nicely at the end.
3 – Crosshaven
The last two races were in group 2 and listed company with runs of 6th and 5th.
He was in the right spot for a run last time but lacked the closing foot to finish.
The race before, after a layoff, he ran 5th, sitting back of the field move forward but finished with an even run
He's won once from 2 starts third time up
Rounding into form
R6     LAMARO'S HOTEL ECLIPSE STAKES 1800m        Qlty G3  
6 – Keats
A winner lasted out at 1600m on heavy going and kicked clear at the end in 5 horse field.
He's run well in the last five races with two wins, 1 second, and fourth. The previous race was in an open race at Mornington to lower levels in races before
He's won in listed races but tried group 3 company only once without success.
He's only been running on soft or heavy going
Can he move up and win this time? Why not? He's in form and has been going well.
2 – Milford
Drop from a big dollar open race to face group 3 company after being steadied in the race and raced a bit too keenly most of the race
He raced at Caulfield the race before at 2000m without success; when asked to go, he didn't
In his last four races, he's found trouble in the running of some kind.
Let's see if the jockey switch and ok draw will change his fortunes because he likes this track with four starts and 2 wins at longer distances.
Will 1800m suit this time?
9 – French Emperor
Ran 21 days ago with a win at Flemington in the BM90 race and has continued to improve from September with a 2nd at the BM64 level and then success at the BM70 level (twice)
One race at Group 3 level without success is now in the form of his life and should be able to handle the class rise.
The jockey change should be ok.
R7     HERALD SUN ZIPPING CLASSIC                    2400m          OPEN G2
8 – Desert Icon
Won 2 in a row in September in group 3 and open class level at a shorter distance
Then ran 3rd at this distance, followed by a 7th at 2500m in group 2 last out
The comment was that he had too much to do in the last race to have any chance of winning but didn't quit either.
Good trainer good jockey combo, makes me think he's ready for a winning effort here at the 2400m distance.
6 – Kukeracha
Came to life in the last open company race, running 2nd at Newcastle at 2300m.
Previous races in group races have resulted in nothing special results
He was no match for the winner but beat everyone else handily.
The form will continue to improve at a distance he has won at before.
No races at Caulfield but top trainer in placing this horse in a race, he has a chance to continue to move forward at ok price.
3 – Sound
Had work to do in the last race. Group 3 ran an ok 4th improved position but didn't finish the race.
Since returning from layoff, he's run 4th, 6th, 9th in group 1, 2 & 3 races
He's won group 2 races three times and has a race record of 52 starts nine wins and 13 placings.
Is there enough to suggest a return to winning form? Maybe this is the right spot, distance, and field, but one win in 12 months?
R8     NEDS SANDOWN GUINEAS                   1600m        OPEN G2
10 – The Real Thing
Won last at the BM64 level at Pakenham by a head at 1400m.
Ran on the AW race before at the same track with a 4th in an average effort
The first start of the season was an excise around the track running last.
I think this horse will continue to improve, and this is another horse who moves up big time in class, but that last race was a very strong effort and I think that he will continue to improve off that effort.
5 – Atmosphere
Ran a good 2nd last out at Flemington at 1400m giving up the lead late in the race after having a good advantage over the field
Used a barrier trial win for that before the last race
Ran 6th at Randwick in October, and the steward questioned the jockey after the race, and he was told by the trainer to find cover early in the race and then move forward, but he went to the lead and only managed a 6th running at 1600m
He won a class 1 race at 1400m and was the front runner.
He beat some of these horses last time out.
He's my front-runner and will hold on for a piece in this race.
15 – Marxist
Won last out at Pakenham by 10L, and not one had a chance to catch in the maiden race.
Run in the money in the other two maiden races
Moves up in class (big time), but if she runs like that last race, the horses behind her will have a lot to do to catch her.
First time at a distance, and this should make for an exciting race for this 3yo filly at a price.
An awful barrier draw of 15 doesn't help her chances.
R9     TILE IMPORTER SUMMONED STAKES 1600m OPEN G3
8 – Roots
Won last out at the same distance in an open-class race with some issues; she came back with a laceration on her hind leg.
She has been going very well over the last 12 months with four wins from 8 starts.
She has four starts at this distance, with two wins and two placings.
Moves back to a group 3 race, where she ran a strong 2nd and just missed in October
The one to beat here
5 – Mac 'N' Cheese
A good 3rd last out in group 3 at Flemington at 1400m better result with the second start of the season.
Picked up late and just missed a better placing.
An average effort on the first start and clearly needed a race.
She has a win at 1600m in a listed race but also won group 3 at 1800m
They paid 1,6 million for her in 2022, and they may be an excellent spot to get some more black-type on her CV
14 – Cliff's Art
Ran 2nd in a barrier trial in prep for this race at 1200m
She started the season with an average effort in a BM94 race at Randwick
Off her first effort, they tried group 1 and group 2 races for her next 3 starts, with the best finish being a 5th
She's won at 1600m in the past, and the going should suit her.
The question is the current form, and can she run better against this group 3 bunch?
I'm thinking she is ready for a better effort, and the market suggests that there are other bettors who feel the same.
Rich's Ranks

Race 5 – Kevin Heffernan Stakes
8 – Norwegian Bliss
6 – Swords Dream
7 – Literary Magnitude
Race 6 – Eclipse Stakes
13 – Princess Rhaenys
4 – Sirileo Miss
9 – French Emperor
8 – Adelaide Ace
Race 7 – Zipping Classic
8 – Desert Sun
4 – Persan
3 – Sound
Race 8 – Sandown Guineas
10 – The Real Thing
13 – See You In Heaven
8 – Dream Hour
6 – New York Hurricane
Race 9 – Summoned Stakes
7 – Toregene
8 – Roots
14 – Cliff's Art
3 – My Whisper