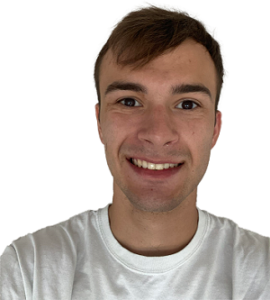 Hello Horse Racing Today!
I wanted to give a slight introduction to myself as a new writer at Horse Racing Today. My name is Chase Ellis, I am 22 years old, and reside in Columbus, Ohio. I wanted to start writing as a hobby and I wanted to cover a sport I've admittedly become a massive fan of Thoroughbred Racing. I was a casual watcher of the Kentucky Derby as a kid, and watching American Pharoah seal the triple crown victory in the summer of 2015 further pushed my love for the sport. I've recently gotten back into the scene through my girlfriend, who competed for our college in western equestrian. I tried showing up to as many shows as I could to support her and offered help to the team in barn activities if they needed an extra hand.
Enough about myself, but I wanted to give a perspective to others like me that may be new or returning to watching the sport of thoroughbred racing. While I admit I am a huge noob when it comes to the inner workings of the sport, I've tried to pour research and time into getting facts right and what horses I think have massive potential for greatness within the industry. But I wanted to highlight other stables, horses and jockeys that don't get very much national media attention and show how much time, love and care goes into getting horses ready for race day. Finally, I found the need to educate others like me on the rich history of the sport and highlight some past horses, jockeys, and stables as well.
I hope to provide a platform where we can politely discuss and debate my picks and opinions, and I welcome all feedback! I hope to write when I can, but college and internship obligations could put a significant amount of time between my columns. I wanted to thank everyone at Horse Racing Today for letting me write, and I hope to help in the growth of the platform!