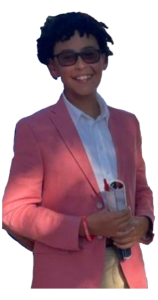 By Jalen Santos
Twitter @jalen_santos7

Since longer than anybody still living can remember, horse racing's biggest struggle has been just trying to stay alive and gain interest. Especially interest from young people who have a future in racing, no offense to people in their 30's or older but horse racing is a tricky trade to learn in any role you play in it, and it will take years to master your craft, which can be many things in racing.
Well, that brings me to the topic of today. We might have just found gold in a coal mine of opportunities to bring new, young people in. A Netflix series. Box To Box Films who was behind the hugely popular Drive to Survive series, which hugely boosted the popularity of Formula 1 racing, will be behind this series as well. 
The series is set have four parts and the focus will be the road to the 2023 Kentucky Derby, going behind the scenes to talk to owners, breeders, trainers and jockeys for five races prior to the Kentucky Derby, the Louisiana Derby (Gr.2) on March 25th, the Florida Derby (Gr.1) on April 1st, and the huge day on April 8th with the Blue Grass (Gr.1) the Wood Memorial (Gr.2) and Santa Anita Derby (Gr.1) and then finish out with the Kentucky Derby.
The Racing Post, who first reported that Box To Box Films were speaking with Sky Sports Racing and Netflix back in November of 2021, understands that Netflix could potentially extend the series to the Preakness Stakes, Belmont Stakes and possibly the Breeders Cup if it does well enough, meaning some of the pinnacles of Horse Racing in America and internationally with the Breeders Cup, could go center stage on a spotlight streaming service like Netflix.
A series like this would be similar to a few other series, like Jockeys, a documentary focusing on the jockeys during the 2008 to 2010 racing season, or 7 Days Out, a show on Netflix that focuses on some of the biggest sporting events in the world and behind the scenes information and interviews, starting 7 days out, hence the name, until day of that event. 7 Days Out covered the 2018 Kentucky Derby in which Justify captured the event en route to becoming the 13th triple crown winner. Another series like this would be the Breeders' Cups own, Road To The Breeders Cup which can be found on their YouTube channel.
All of those series and episodes did very well, but now that is all combined. Focus on the Kentucky Derby and the buildup to it, like 7 Days Out. Behind the scenes information and interviews from trainers, comments from Jockeys on their hopes, their mounts, and how they plan to ride the race, like the series Jockeys, and finally a whole series dedicated to it, like Road to The Breeders Cup on YouTube.
These series all brought more attraction to racing, but because of minor flaws that they each individually had, didn't have a huge impact in bringing people in. Now, all three of those series are being combined and on such a stage like Netflix, hopes are very high in the racing community with people talking about it on social media, and other racing news sources.
There isn't much more to say now, as casting has begun but it is still in its early stages, keep monitoring this situation over the next couple months and hopefully this does work out and happen, and even more hopefully it brings in new people to racing, which so desperately needs a breakthrough on a mainstream platform of some kind like it is getting here, so, let's not blow such a rare chance.