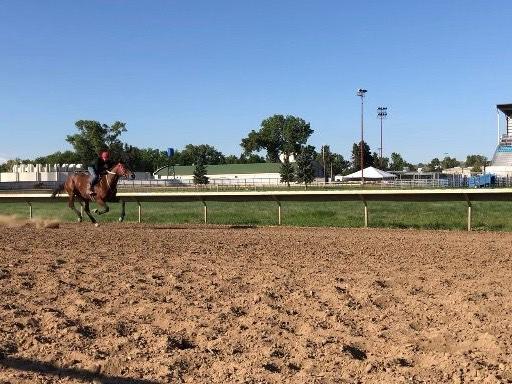 GREAT FALLS – The State Fair Race Meet at the Montana ExpoPark is here. It's only one of two horse racing meets left in the Treasure State, leaving many people in the horse racing community disheartened.
Many people think it's the economy making horse racing disappear in Montana. But historians say it's the competition from other forms of gambling, the cost of insurance for the jockeys as well as insurance for the event.
"At one-time horse racing was the only place you could go bet. Now there's a casino in every corner, and there's a lottery," said Raleigh Swensrud, the residing state steward of the Montana Board of Horse Racing.
In 1984 the sport was bringing in $11.8 million statewide. Nearly 35 years later it's bringing in just under $600,000.
"This is our livelyhoods. This is our job. This is what I do," said Jill West, a trainer in Lethbridge, Canada.
The amount of money that's coming in isn't the only thing that's dropping. There used to be 14 race tracks and 140 days of racing. Now, this is just one of two tracks left with only eight days of racing a year.
"That would be nice to get Montana going again up in Missoula, and all the other tracks they used to run because now it's just Miles City and here," said Brain Beetem, a jockey from Pine Ridge, South Dakota.
"It is so sad. We used to run in Kalispell. God, I'd love to see that place go again, but it'll never happen, I don't think," said West.
"I wish we had more race days," said Swensrud.
The future of horse racing in Montana is still very much up in the air. A matter of fact, Horse Racing Author and Historian Brenda Walher even calls it endangered, and trainers agree.
"It's not cheap running a barn with 16 head and paying riders. It's very costly. At the end of the day, we're not getting rich. We like doing this job," said West.
Over these five race days in Great Falls, over 12,000 to 13,000 people will be here to watch.