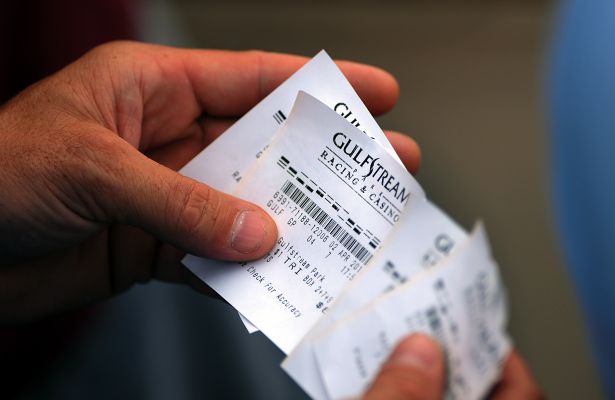 Photo: Robert Duyos
The Thoroughbred Idea Foundation on Monday publish an "appeal" to horse racing's data collector, Equibase, to make data access free or more affordable in order to drive participation in a sports analytics-focused gaming world.

In its latest white paper, "TIF Reports: Embracing a Future With Free Racing Data," the non-profit organization calls the current cost of horse racing data "hurricane-force headwinds in today's wagering environment." 

With sports betting already taking off, and data access at a much lower cost if not free, the TIF makes four recommendations for Equibase: 

• Provide free, raw data feeds for registered, non-commercial user

• Provide free basic past performances on all North American tracks

• Provide responsive channels to regularly address errors and omissions in the data

• Partner with universities to study racing data, developing new and advanced metrics for the betterment of the sport

The TIF suggests collecting and distributing data should be considered a marketing expense that would lead to new gamblers and allow owners to make better educated decisions. 

"The racing business survives by selling two experiences – one to owners and one to horseplayers," said Tom Reynolds, a TIF board member and owner through Eclipse Thoroughbred Partners who worked as a Pepsi-Cola North America sales and marketing executive for more than 30 years. "The exorbitant cost of data in an era where data drives participation and decision making is a barrier to both experiences. The status quo inhibits the growth that the sport needs. The path forward should be crystal clear."

The TIF points to the MIT Sloan Sports Analytics Conference earlier this month in Boston. In addition to major sports, the conference covered poker, curling and Esports analytics, but horse racing was "essentially, unrepresented." University students made presentations with research from free or inexpensive data. 

Marshall Gramm, chair of the Rhodes College economic department and co-founder of Ten Strike Racing, wonders why horse racing data is not easily accessible.

"Despite being one of the most data intensive sports imaginable," he said, "the lack of publicly available, well-formatted and affordable data is probably one of American racing's greatest headscratchers.

"Easy access to historical data fueled the analytics revolution in baseball, resulting in thousands of articles and books, and it's going stronger than ever before. In horse racing, a sport that has a plethora of data and many willing researchers in the betting, breeding and horse ownership population, very little is actually happening.

"What has been a tremendous oversight to this point can be corrected. There is almost unmeasurable value in getting the raw data into the hands of the public."

The TIF notes Australian-based Racing And Sports Pty. Ltd. and the Hong King Jockey Club offer free past performances and more for multiple racing jurisdictions around the world, with profit coming from advertising, partnerships and an increase in foreign bettors, not selling data itself.

"Offering free, basic past performances would put North America on par with some of the world's leading jurisdictions and serves as a much-deserved benefit for the sport's dedicated customers," TIF Executive Director Pat Cummings said in a press release. "The real ground-breaker, though, would be providing raw data feeds for non-commercial users. This would be a monumental step to propel racing into the modern era, particularly with the widespread availability of data in other sports which goes towards informing wagering decisions in a liberalized sports betting environment.

"All sectors of the industry are impacted by our 15-year, 47% inflation-adjusted decline in wagering handle. Now is the perfect time to act, distributing the data in a way that promotes the best future interests of the industry." 

The full white paper can be read here.