Horse Racing Picks and Analysis
Tom and Rich go to the Land Down under where winter gives way to spring. Can't you hear, can't you hear the horses thunder?
Caulfield Horse Racing Picks – (free Caulfield Past Performances)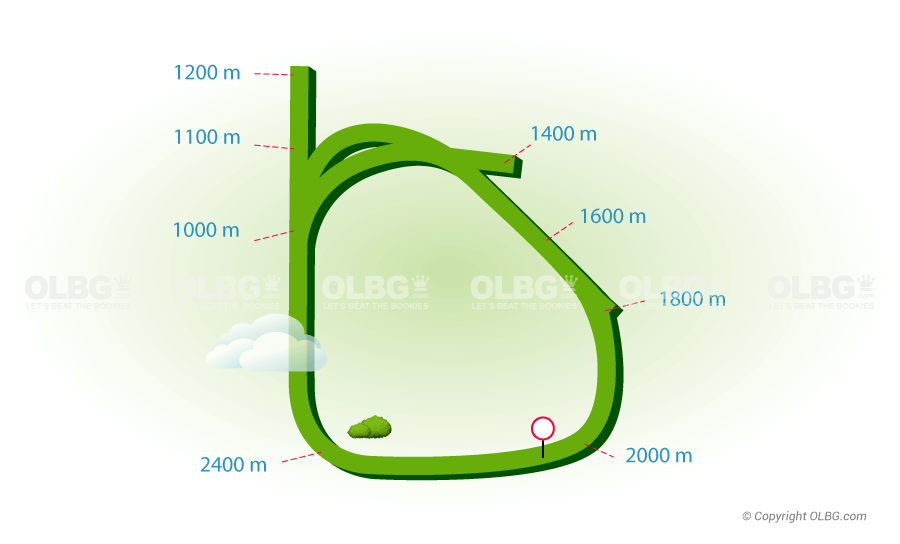 Race 4: NEDS CAULFIELD GUINEAS PRELUDE
Race 5: HERE FOR THE HORSES THOUSAND GUINEAS PRELUDE
Race 6: CATANACH'S JEWELLERS MRC FOUNDATION CUP
Race 7: NEDS SIR RUPERT CLARKE STAKES
Race 8: NEDS HOW NOW STAKES
Picks with the Professor's Play of the Day
Caulfield Horse Racing Tips and Commentary
22 to 1 Tom's Tips
Race 4 NEDS CAULFIELD GUINEAS PRELUDE 1400m 3CG G3
2 – Aft Cabin
2nd at Caulfield in group 3 last out without the benefit of a clean run, traffic
Travelled 5th then 6th before picking it up for the wire
He's raced 3 times and never out of the money
Off that last effort, should be tough here
5 – Lethal Thoughts
Ran 5th at Rosehill last out in group 3 race at 1300m
Ran toward the rear and then made-up ground but too wide to get to the early pace setters
First race in over 2 months
2 barrier trials were good time, winning one and running 7th in the other
He placed in group 3 race and ran ok 6th in group 1 at Eagle Farms
He has a win from 2 starts on the soft going
This spots suits for 2nd off layoff
8 – Japanese Emperor
1 race 1 win at 1200m at 40-1
Moves from the maiden race to see what they have against better horses
Raced at the rear, moved up at 400m and the description of "shouldered way out at 250m and produced a monster run". Sounds impressive to me
The going was heavy so the soft shouldn't be an issue
Will be a price again
Race 5 HERE FOR THE HORSES THOUSAND GUINEAS PRELUDE 1400m 3F G2
2 – Revolutionary Miss
Last run, closed good and just missing a placing running 5th
First race of the season was a disaster, ran last in a group 2 race
The last race was a listed race, so she's moving up in class
She only has one win from 7 starts with 3 placings but last race was a better effort
I will take a shot, but the soft going is a concern
7 – Mumbai Jewel
First 2 starts have not been great, 7th last out, 9th in group 2 first start of the season
As my top choice, only 1 win but that was on the soft going
She's placed in group 3 race
What's interesting for me is the barrier trials were good, but the effort was not shown in the last 2 starts
Like my top choice, this horse was in the same race and just missed placing, so that may end up being a key race
13 – Bonheur
As a 2yo, ran third in one race and then nothing in the other 2 races
Need to mature?
Ran a barrier trial before it next start and it was fast time but she ran 7th
Then the breakthrough, won maiden with good position early, move to 2nd on the turn and powered way at the end but did appear to be lazy
Short price in that race
Moved up from that race but during those other 2 races as a 2yo, they were group 2 races
Race 6 CATANACH'S JEWELLERS MRC FOUNDATION CUP 2000m 3UQlty G3
14 – Uncle Bryn
Last race ran 2nd at Moonee Valley, stalked, moved on the turn and finished strongly but not a winning effort
First start of season at Caulfield ran 6th, with sitting in the back of the field, he had too much to do to have any chance of winning but came on
I think he's built on the 2 runs at 1400m to 1600m to today's distance
Imported from England, he's getting on track now and this distance will be an interesting test
13 – Smokin' Romans
1 start this season running 2nd in a small field race going 2040m at Moonee Valley
He just missed getting the win
Off that effort and that 2nd off a layoff he has won, top effort today
He prefers the good to soft going so this should suit
My only concern is does he want more distance?
6 – Chapada
Last start was a first run since Oct 2021 and it was a first start
Ran 8th, started in back of the field, better move up a bit but well, it's a first start
The comment line was interesting "Didn't lie down although never a winning hope"
He's run this distance before at Caulfield, no wins but placed 2 times from 3 starts
In his career, he's placed in group 1's, won 2 group 2's and placed in group 3's
Only 3 wins in his 35-race career
Race 7 NEDS SIR RUPERT CLARKE STAKES 1400m 3U OPEN G1
18 – I Wish I Win
Hadn't race since March 2021 and came out strong to win first start of the season at 1400m
Back in the rear of the field siting 7th then 8th, moved up and charged for home to win by open lengths, impressive off the layoff.
He's won 3 times from 4 layoffs, 2nd up he's placed 3 times from 3 starts
Why pick on top? This was a great effort
Very consistence horse, 10 starts 3 wins 6 placings
Step up here but should make a good run again
16 – Chaillot
This is his first race of the season after a 6th in his barrier trial
He's only a group 3 winner so why pick?
Going shouldn't be an issue, he's won on good and soft
He's record of first starts after layoff is 5 starts 4 wins
Ok, this is a group 1 but that's still impressive
Can be get a placing, I think so and maybe even a win
Hopefully I am getting some odds here
9 – Hilal
Improved off his start, running 4th in group 1 at Randwick
He's a front runner in this race and broke out of the gate well, sat good most of the race and then got tired at the end
He's season debut, was not as good, 9th sitting way back before doing not much at the end
Big improvement from race 1 to 2 and may had been just of bit of total fitness
Off the last race, I am including him on my ticket
Race 8 NEDS HOW NOW STAKES 1200m 4UM G3
4 – Chain of Lightning
It's kinda hard to pass up an undefeated horse with a record of 5 for 5
She's 4yo so they hadn't rushed her along for this late mature mare
Last win was at this track in group 3 and she had to do some work early to win easily
Back in the field 8th, got finally settled and made-up group quickly as they turn for home
For any undefeated horse, she went off at 5-1
You won't get those odds again
2 – Zapateo
Lack luster race last out in group 3 at Randwick
Forwardly placed, improved a bit and then didn't fire for the finish, running 6th
Toss race because she won her start before and looked brilliant to blowing them away
Placed 6th at the early stages she moves up and was 4th on the turn
So first up she wins, she won her barrier trial too
I think she will reverse form of last and have a better run
7 – Isotope
First start of season ran 6th, sat 9th, shuffled back, moved up but had too much to do
Stewards asked for a vet check after the race and it was found that she had to "thumps" which is diaphragmatic flutter caused by dehydration. Humans get the hiccups, this is similar
There was an equipment change in this race of taking off the blinkers and brow band
Well without those issues, she should run better here
Rich's Ranks
Race 4 NEDS CAULFIELD GUINEAS PRELUDE 
1 – Osipenko
2 – Aft Cabin
11 – Black Samurai
4 – Meridius
Race 5 HERE FOR THE HORSES THOUSAND GUINEAS PRELUDE 
5 – Boogie Dancer
1 – She's Licketysplit
9 – Hope at Hand
10 – Proscenium Arch
Race 6 CATANACH'S JEWELLERS MRC FOUNDATION CUP 
2 – Earlswood
4 – Sheraz
1 – Gold Trip
9 – Midnight Blue
Race 7 NEDS SIR RUPERT CLARKE STAKES 
10 – Showmanship
8 – Ayrton
18 (AE) – I Wish I Win
15 – Tuvali
16 – Chaillot (alternate if doesn't get in)
Race 8 NEDS HOW NOW STAKES 
4 – Chain of Lightning
7 – Isotope
2 – Zapateo
11 – Another Award